Are your staff working in front of a computer all day? Are they taking time off work due to aches, pains and muscle problems? VanCity Physio's selection of corporate workshops can help. Make your next staff presentation engaging and educate your team on topics that will boost motivation, quality of life and wellbeing. Our corporate workshops are available across Greater Vancouver.
Counter The Effects of Office Life
While it seems like a relaxed environment, the modern office can do long-term damage to our bodies. Working as Physiotherapists, we're seeing an increasing number of clients report the same issues that all seem to stem from poor workplace posture. Let us help by coming to your workplace to hold a Posture or an Ergonomic Workshops. 
Reduce Absence

A healthier team means fewer sick days, workplace injuries and a happier team free of aches and pains.

Improved Productivity

Team members will enjoy the added energy and reduced stress of a healthier life, freeing them up to be more productive in the workplace.

Improved Employee Morale

Investing in people is always a positive move in the workplace. A HR department that takes proactive interest in employee health shows they care.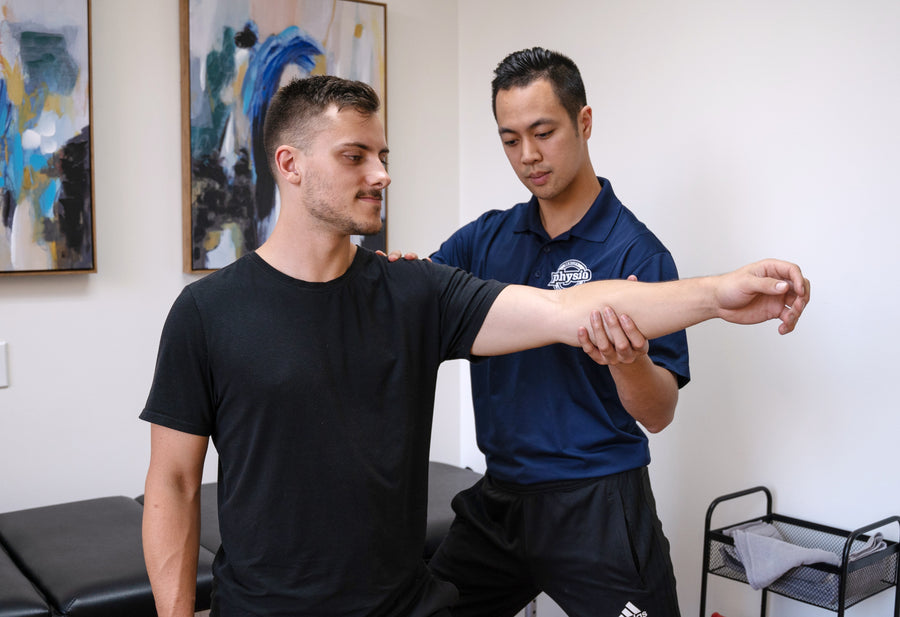 Posture Workshops
Is poor posture preventing your team from performing to the best of their ability? Are they complaining of regular aches and pains? Prevent workplace injury before it occurs, book a VanCity Physio Posture Workshop today!
During one of our posture workshops, attendees will learn the benefits of maintaining a good posture while they work. They'll be taken through the steps to correctly set up their workstation, as well as the cues to look out for to maintain healthy posture. Our team member will also give advice on stretches and strength training tips that will help improve posture long term.
BOOK NOW
Workplace Ergonomics Workshops
VanCity Physio's Ergonomic Workshops coach your team on how to properly set up their workstation to ensure it promotes a healthy posture while minimizing risk of injury. It examines several key factors that can impact a person's posture.

Lots of workers are spending their days sitting at desks and workstations that aren't optimized for them. Our team will give a practical demonstration on best practices in workplace ergonomics that teach staff best practices and equip them to lead a healthier and more productive work life.
BOOK NOW