11 Piece Resistance Band Set
Regular price

Sale price

$34.99

Unit price

per
Made from 100% natural latex, these 5 resistance bands help you to perfect your strength training routine using fluid, dynamic movements.
This set includes the following:
1 Extra-light resistance band (6lb-8lb of force)
1 Light resistance band (9lb-11lb of force)
1 Medium resistance band (12lb-14lb of force)
1 Heavy resistance band (15lb-18lb of force)
1 Extra-Heavy resistance band (22lb of force)
2 Foam handles
2 Ankle straps
1 Door anchor
1 Travel bag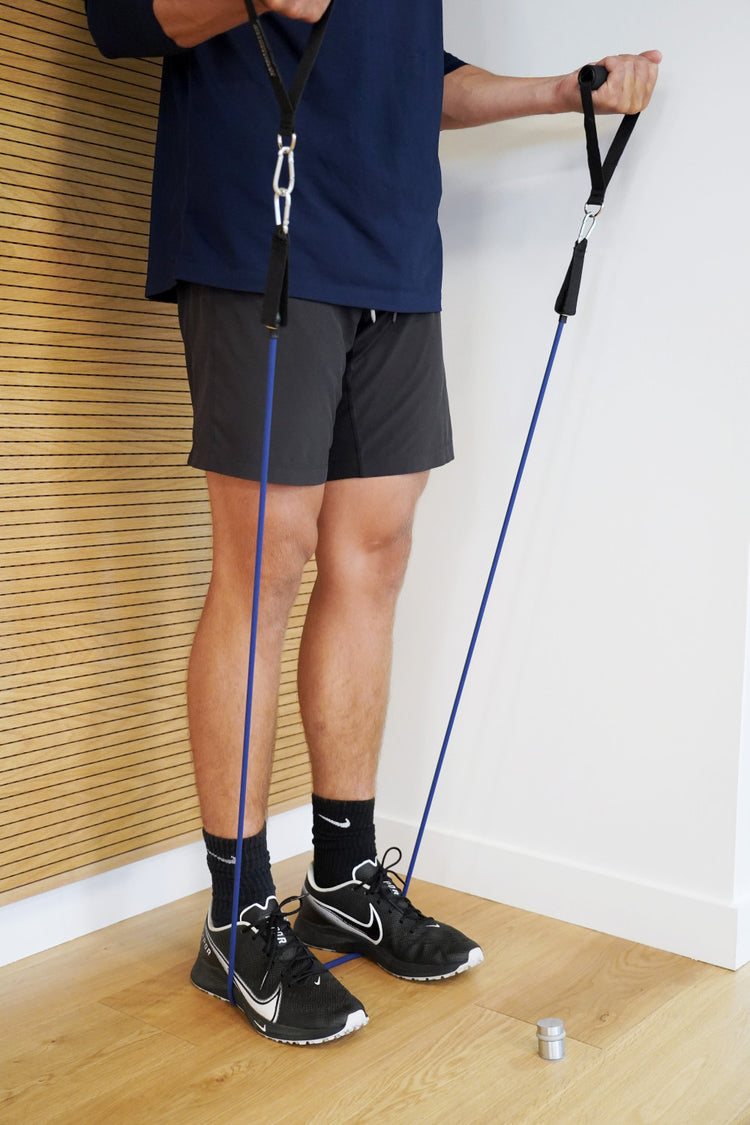 Frequently Asked Questions
What are the benefits of resistance bands?
Resistance bands help you develop functional strength through natural, fluid movements.
How do I anchor the resistance bands to a door?
Using the included door anchor, place the large round end on the other side of the door to where you are working out, adjust it to the correct height, and close and latch the door.
Do resistance bands help with weight loss?
VanCity Physio's resistance bands help you with your overall fitness, providing a great workout that can help with balance, muscle toning, and strength.
Are the resistance bands portable?
Yes, this set is easy to carry and store using the included pouch, and are a perfect addition to your home or office.
Care for your resistance bands

Prior to exercising with the bands, check each one for breakage;
Do not stretch the bands more than three times their original length;
Do not use the bands on rough or abrasive surfaces;
Carefully return the bands to their original length before releasing to avoid injuries;
Store the set at room temperature, away from moisture, heat, and direct sunlight;
Clean using water and a rag, do not use cleaning products or soaps.